IDEAL Teacher training seminars
IDEAL Teacher training seminar is an annual 3-day seminar opened to 12-15 trainee medical educators from the partner universities.
A session during the IDEAL Teachers Training Seminar
IDEAL Teacher training seminar aims at promoting excellence in teaching and skills development by:
Improving the level and relevance of European medical educators' teaching
Disseminating more accurate and innovative teaching skills
Better addressing the unmet students' need for practical training at an undergraduate level
Developing high-level teaching tools that will enhance exchanges between medical educators and create a community of teachers around Europe.
The seminar will focus on:
General methods of teaching and education in large or small groups such as flipped classrooms, team-based learning, case-based clinical reasoning, e-modules…
Specific approaches to teach Infectious Diseases
Production of e-lectures on specific Infectious Diseases topics or case-based clinical reasoning session that will then be implemented in the advanced student training courses.​
Upcoming session 2023-2024
The IDEAL Teacher training course will take place in Paris from 3rd to 5th of April 2024.
If you are a medical educator from one of the partner universities and you are interested in taking part in the course, please contact: projets.international.medecine@u-paris.fr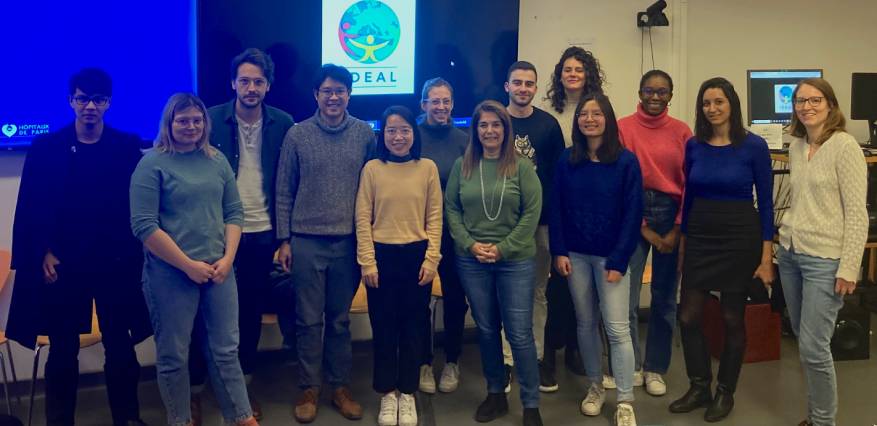 On November, 24th and 25th, 2023, Cochin Hospital welcomed the IDEALiTER advanced training session on "Vaccination hesitancy".IDEALiTER 2023 "Vaccination Hesitancy" Seminar in Cochin © Université Paris Cité Designed by Liem Binh Luong (Université Paris Cité) and...