Last March, the IDEAL+ team completed a new application for a new ERASMUS + grant in order to continue the IDEAL/ IDEAL+ adventure, started in 2016.
On July, 30th, the team learned that their new application (the third one!) was selected and that their new project IDEALiTER will be granted the next three years (2022-2025)!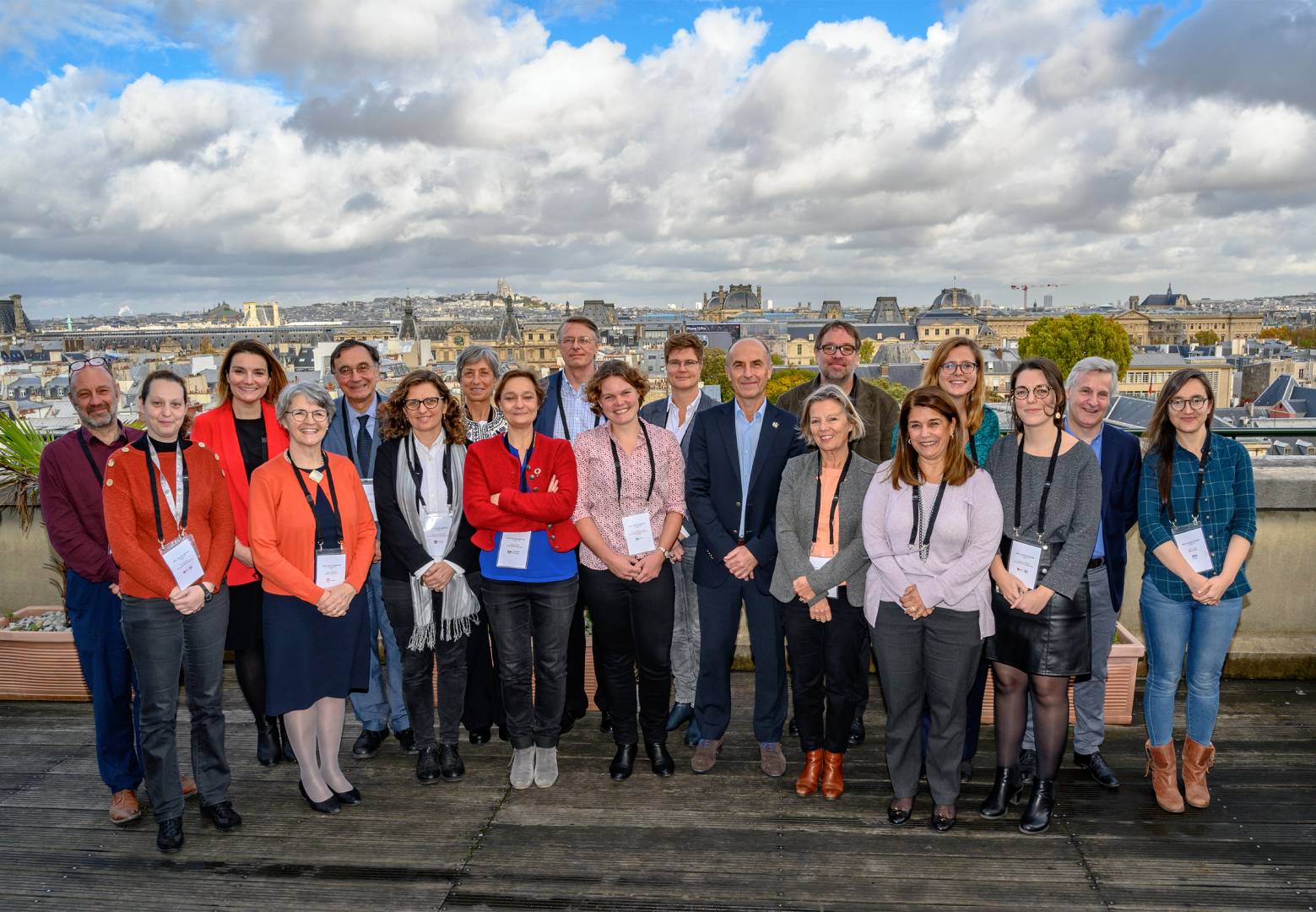 IDEALiTER team at Paris in November 2019
This new project will start on next October, 1st and will be the logical follow-up of the previous program, IDEAL+, which concentrated on promoting excellence in teaching and skills development, tackling skills gaps among students about infectious diseases, treatment thereof and vaccinology and developing innovative, open source educational tools in the digital era.
IDEALiTER will especially focus on building a unique programme addressing essential needs and strong joint expertise, stimulating innovative learning and teaching practices.
Who will be involved?
Universiteit Antwerpen, UKE (Universitätsklinikum Hamburg-Eppendorf), Ethniko Kai Panepistimio Athinon – University of Athens, Università Cattolica di Sacre Cuore (Rome), Utrecht Medical Center and Université Paris Cité partner up once again to keep developing and  spreading IDEAL culture and innovation methods through Europe.
NHS Lothian (Edinburgh) and Aston University (Birmingham), previously among the partners, are now members of the external committee of the new project.
In the aftermath of the Brexit, our two former partners could not join the project as full-time partners as United Kingdom is not a part of the Erasmus + program anymore.
Nevertheless, it was hard to conceive that the project would continue without them and their precious and accurate knowledge about infectious diseases.
The external committee will also be composed with José Peinados Herreros from Universidad de Granada, Mario Raviglione from Università di Milano, Trudie Roberts from University of Leeds and Karel Van Liempt from Universiteit Antwerpen, who were already involved in IDEAL and IDEAL+.
What are the new planned activities?
IDEALiTER will propose new content to match the most possible with the reality and daily work life of any medical actor:
– New European course sessions for under- and postgraduate students with 4 European partners (Hamburg, Athens, Rome and Anvers) and a special guest-partnering (Edinburgh) about global health in connection with infectious diseases news
– A yearly training seminar about innovative methods in teaching (Utrecht)
– A yearly summer school between partner institutions gathering teachers and students from all countries
– Mentoring new European universities to help disseminate the "IDEAL method"
– An attempt trying to evaluate the relevance of the IDEAL training in the transmission of knowledge by the teachers of the programme
Soon, all the actors of the project will reunite for the first transnational meeting of IDEALiTER, which also will be the kick off meeting of this new adventure.
We will keep you informed soon about this first big step for IDEALiTER!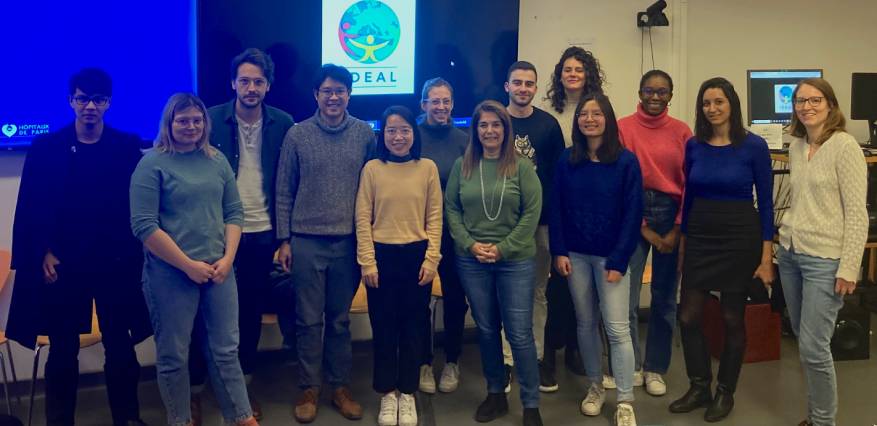 On November, 24th and 25th, 2023, Cochin Hospital welcomed the IDEALiTER advanced training session on "Vaccination hesitancy".IDEALiTER 2023 "Vaccination Hesitancy" Seminar in Cochin © Université Paris Cité Designed by Liem Binh Luong (Université Paris Cité) and...